Support
Technical support
We have a team of 10 highly-trained technicians at the service of our producers. They are responsible for milk quality management and ensuring sustainable milk production and animal welfare. They set up technical programs and train milk producers in innovative production methods to improve farm performance and sustainability!
Cold Chain Service
The cold chain team's mission is to perfect milk preservation. They manage the storage tanks which are rented to our farmers. Located throughout the regions, our cold chain technicians are available 7 days a week to install, repair, and maintain storage tanks. They help our dairy farmers scale their tank volume as their needs change and their production grows.
The cold chain team also equips our producers with the most modern, energy-efficient technologies (milk pre-coolers, water heaters, etc.).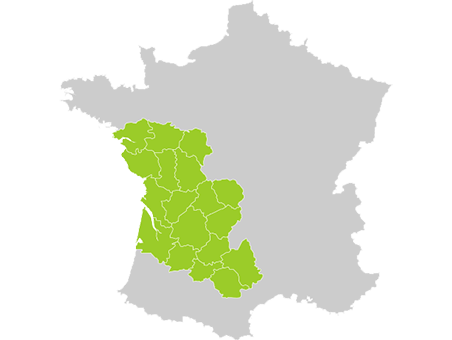 Milk collection
Our job begins with milk collection. Only quality milk processed in the region will ensure the sustainability of dairy farms. Every day, our employees hit the road and visit 1,500 cow's milk and 550 goat's milk producers. Our vehicles have a negligible environmental footprint and are equipped with the latest technologies to gather milk collection information and to guaranty traceability of every step.
Each time a tank is collected, a sample is taken and then analyzed in the lab.
We are certified by the most reputable organizations in the world.
The quality of our products is recognized by French, European, and international institutions.